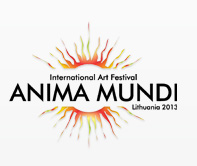 Conference of IAF ANIMA MUNDI (Lithuania-Georgia) 2015
Lectures and presentations
Elmira Shokr Pour (Iran)
"The Arabian Nights: One Thousand and One Night "

It is a collection of tales from the Islamic Golden Age, compiled by various authors over many hundreds of years. Tales from a Thousand and One Nights, considered to be one of the greatest classic and historical texts of all time. We are all familiar with the stories of Ali Baba, Aladdin, and Sinbad. But where did these tales come from? The answer lies in this wonderful (condensed) volume known as the 'Arabian Nights.'
The story is of a woman, Scheherazade, who marries a king. The king's custom is to spend one night with a woman and execute her in the morning. To avoid this, Scheherazade tells him a tale, but leaves part of it unfinished, thus gaining the king's interest and insuring her survival for another day so she can finish the tale. Being clever, she never finishes it, but keeps it continuously going, until the king finally spares her life. The stories presented here, though often somewhat crude, have great moral lessons to be learned. The serve as a sort of moral reminder as to how a good person should act. Besides the delightful stories and good lessons to be learned, the Nights serve another purpose they provide an intimate look at the culture of the time. By examining their legends, one can gain a basic understanding of how Arabic culture functions. There is as much to be learned about the people who tell these stories as there is from the stories themselves. One Thousand and One Nights is a collection of Middle Eastern, West and South Asian stories and folk tales compiled in Arabic during the Islamic Golden Age. It is often known in English as the Arabian Nights, from the first English language edition (1706), which rendered the title as The Arabian Nights' Entertainment. The work was collected over many centuries by various authors, translators, and scholars across West, Central, South Asia and North Africa. The tales themselves trace their roots back to ancient and medieval Arabic, Persian, Indian, Egyptian and Mesopotamian folklore and literature.
Rayo Denanda (Indonesia)
"Indonesia' Dark Ages"

"By 1965, Indonesia's Communist Party (PKI) had 3.5 million members and 20 million supporters in trade unions, youth and women's movements and artist, scholar and veteran organizations. It was the third largest Communist Party in the world. Indonesia had around twelve political parties but the PKI was the largest and the most disciplined. Its leaders expected their party to be on top in the next general election. Tactically the party presented itself as sympathetic to religion, ignoring the atheism of Marx and Lenin"
Bahrul Marta (Indonesia)
"Indonesia' Dark Ages", Jakarta Tragedy 1998"
Jakarta, Indonesia, May 12th, 1998. A discontent action of the ruling regime.
They shout, "Reforms till death!".
In the tear gas rain, one by one lost their lives.
They, the nation's potential successor.
The engraver of the first alphabet of the word Reform.
Isao Tomoda (Japan)
"Great art born in a peaceful era...In the case of Japan. Learn from history"

Edo era 1603-1868
Social class system; Family system; Samurai spirit; Respect samurai has Literature with Martial art; Most strong Samurai in Japan, about "Miyamoto Musashi"; Clean living that great life; Poverty is not a shame; About artists Katushika Hokusai, Andou Hirosige, Utamaro, Ogata Kourin
Meiji Era 1868-1912 and now
Cultural enlightenment; Abolition of Social class system; Wealth and military strength; Era of the beginning of the war; Russo-Japanese War; First World War; Chaina -Japanese War; 2nd World War; Art as propaganda of war
Postwar era politics and ART
Foujita; Fukuda Heihatirou; Yayoi Kusama; Shiota Chiharu etc.
Aina Putnina (Latvia)
"Latvian history in artworks; Idealization of Latvian ancient history in Latvian art of the 20ies – 30ies of the 20th century"

Establishment of the independent Latvian Republic in 1918 affected the development of Latvian art.
Thinking about the national characteristic and contemporary arts building, Latvian artists focused on the research of history, folk and craft traditions.
The modernist movement took important place in Latvian art in the 20ies of the 20th century. Artists focused on their time and events, pictured soldiers' everyday life during the World War I and refugee. Inner drama and expressive, sharp expressiveness were characteristic for art.
Hyperbolic focus and laudation of the Latvian traditions, mythology and historic genre were popular in the second half of the 30ies of the 20th century.
Cetin Erokay (Turkey)
"Why geometric art?"

I came from Turkey, from Anatolia. In other word Asia Minor.
Cross Road of civilisations.
Where Antic culture and art was born.
Kent Wahlbeck (Sweden)
Power of History: "Act of Balance".
Living in a country that had PEACE for 200 years; a country that produced inventors, entrepreneurs and scientists for centuries. After the WWII our athletics had conquered the world on all different arenas. Greta Garbo and Ingemar Bergman are icons in the film industry. We have the Swedish music wonder that started with ABBA and we have Pippi Longstockings mother.
Tamara Tsereteli (Georgia)
"From Personal Individualism to National Identity; Ways of Expressing"

Word identity comes from the Latin phrase "idem et idem" and how strange it would be, word for word this means the same, but exactly the identity is what discerns one person from other, one nation from second.
Formulating of personal individuality starts from very deep childhood and continues sometimes all life and environment where we grow up has great role in it. As we are born we are already appropriated to our nation and as Ciceron said: "Not anyone loves his motherland because it's big, but because it's own".
Every nation is unique, with its own traditions and culture and all of them are as different as sky and ground. I can ask, why "The Knight in the Panter's Skin" was written in Georgia, why the Georgian folk-lore exists only here, why the "Svetitskhoveli" and "Nikortsminda" temples are built to our country and not Notre Dame or Phyramids? To my mind, the answer is single, because exactly these are things that express individual spirit of nation, which can't be repeated in the universe.
We are talking about art, where individualism is very important, it becomes attractive , special , mystical and genial ... Our country is one of those, who has such beautiful culture _ sacral architecture , frescos , alphabet , calligraphy , traditional clothing , cuisine _ all Georgian and Caucasian is really fascinating. This culture has given birth to artists like Niko Pirosmani, Elene Akhvlediani, David Kakabadze etc.


Deimante Tamutyte (Lithuania)
Visual Art in Visually Overloaded Society
Urban and virtual spaces are overfilled with images. Nowadays advertising, graphic design, graffiti, amateur photos and videos etc. and finally works of art go to the same melting pot in a fight for attention. Visual quantity and huge variety force members of society to wish new and more affecting images. Image, style and representation become more important than content or are the key features distinguishing between thousands of others. How visual artist succeeds reaching his audience, transmitting message in this competitive environment? The end of visual art was already announced long time ago. But is this end possible? What are ways to find contact with audience nowadays?
Speaker talks from different perspectives as a communication specialist, visual artist and ordinary spectator. She questions herself, visual creation, various researches and thinkers as well as searches solutions.
Zita Vilutyte (Lithuania)
"Atlas Obscura" (Baltic ornament patterns)
Ornaments and ornamental patterns are part of both historical and cultural richness of different nations.
What message they convey?
Can such question be justified scientifically?
If we try to analyze ornament we will discover how it is made.
Every ornament has its own code as DNA, that contains the genetic instructions used in the development and functioning of all known living organisms, the same ornament has 2 patterns used in development of all ornaments.
Workshops
Nino Chkheidze (Georgia)
"Share your fantasy" (Animation)
Elmira Shokr Pour (Iran)
"Art of Islamic pattern and motifs"
Laimute Velickiene (Lithuania)
"Petrolgraphic"
Ona Morkunaite (Lithuania)
"Mixed painting"
Zita Vilutyte (Lithuania)
"Nativity of the ornament pattern; Practical elongation of presentation"
-----------------------------------------------------------------------------------------------------------------------------


LECTURERS AND LECTURES FOR ANIMA MUNDI 2014


Soli Madsen- artist, art teacher, gallerist (France/Denmark)
Elmira Shokr Pour - artist, writter (Iran)
"THE MIDDLE EASTERN EFFECT ON CREATING A BALANCE LIFE BY THE PSYCHOLOGY OF ART"


Dr.Ellis Oyekola - senior principal lecturer, Fine art departament;The Polytechnic Ibadan (Nigeria)
Kent Wahlbeck- artist (Sweden)
"HARMONY IN THE EARTH"


Stan Litz- artist (USA)
"ART IS A UNIVERSAL LANGUAGE. ART UNITES DIFFERENT CULTURES IN A QUEST FOR PEACE"

Anna Talanova - Nizhnii Novgorod State University (Russia) professor
"THE IMAGE OF THE ARTIST AND ART IN THE WORLD LITERATURE'S CONTEXT (THE TRANSFORMATION OF INTERPRETATION)"


Zita Vilutyte- multi-artist, neuropsychoeducator (Lithuania)
"THE CULTURALLY MODIFIED BRAIN IN THE MULTICULTURAL WORLD"

________________________________________________

LECTURERS AND LECTURES FOR ANIMA MUNDI 2013
By Chandradasan, director of theatre "Lokadharmi" (India)
SPIRITUALISM IN ART: AN ETHNOGRAPHICAL ANALYSIS OF AFRICAN ART FORMS INFLUENCED THE PROPAGATION OF RELIGION IN THE PRE-HISTORIC, TRADITIONAL AND CONTEMPORARY SOCIETIES
By Ellis Adeyemo Oyekola PhD, Senior Principal Lecturer, Fine Art Department, The Polytechnic, Ibadan (Nigeria)
By Pidi Baiq, artist (Indonesia)
SYMBOLS, REPRESENTATION AND CONTEMPORATY ART
By Shobha Menon, Artist (India/USA)
WHAT IS ART AND BEING AN ARTIST? THE LIMITS OF WHAT TO UNDERSTAND BY ART. AND WHO MAY BE CONSIDERED ARTIST?
By Soli Madsen, artist, art teacher, gallerist (France/Denmark)
THE FEMINISM AND ART IN PERSIAN CULTURE FROM PAST TO PRESENT
By Elmira Shokr Pour, artist, writer (Iran)
ART, THEATRE, MUSIC: A CRITICAL HOLISTIC VIEW OF CREATION AT 21st CENTURY
By Zita Vilutyte, artist (Lithuania)
MODERNITY AND POSTMODERNITY: A GENERAL CRITICAL VIEW
By Claudio Gustavo Capaccioni, sociologist (Argentina)