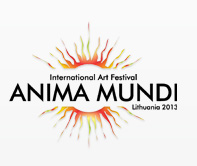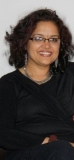 Shobha Menon (India/USA) Jury staff 2013
Shobha is a Philadelphia based artist, having studios at Philadelphia and San Francisco. Shobha was born in Cochin, Kerala, India. After receiving her MFA in Art History and Aesthetics from M.S. University Baroda, India, and 3 years of PhD research, she taught Art for 2 years. Later she worked for about 10 years in the IT field as graphics/IT consultant. She is also trained in Animation, Web Design and Development.
Shobha moved to USA in year 2000. Since then she is a full time artist and has been affiliated to two art galleries by juried selection. Shobha has won many awards and was selected in numerous juried and curated shows in the Mid Atlantic region and prestigious international shows in USA and Dubai.
In 2011, Shobha had solo show "Behind the Fences…" at SPP Gallery, Conshohocken, Pennsylvania, USA in July. She has participated in a curated show of Indo-American Council, "Erasing Boarders" 2012 and 2011, a travelling exhibition and another curated exhibition "Asian American: Homogeneous" by Insook Seol at AAI Gallery in Philadelphia. Shobha's 18 paintings were part of "Mysteries, Visions & Dreams" a thematic show curated by well known Theatre Director and Actress, Debra Leigh Scott at Hidden River Arts Gallery, Philadelphia in November 2011.
Shobha's 2011 shows include Queens Museum, New York from March 19 to April 10, 2011; Charles B Wang Center, New York from April to May, 2011; Aicon Gallery, New York from August to September, 2011; Jorgenson Gallery, Connecticut, from September to December, 2011. She is regularly exhibiting at SPP Gallery, Conshohocken, Pennsylvania; and Tyme gallery at Havertown, Pennsylvania, where she has works in permanent collection.
Currently (2012) Shobha's work has been exhibited at Crossing Art gallery in New York during March, Bronx charter School of arts, New York in April to May, 2012; and at ART6 gallery in Richmond, Virginia in September 2012.
Shobha also finds time to work for the artist community in the Philadelphia area. She is one of the Arts Council member of MCGOPA- Montgomery County Guild of Professional Artists, located at SPP Gallery, Philadelphia Inquirer news paper building, Conshohocken. She was the Director/ Board Member and Chair of Outreach programs of Philadelphia Tri-state Artist Equity Association, Inc. during 2006 to 2009, (also known as Artist Equity). She has also worked in the capacity of a Juror for Tyme Gallery, USA and few other art galleries.
She has extensively written articles on Art and society, and her recent papers includes, "Visual Artists in the Digital Age" and "Fair policy of original art & original print vs. reproductions and copies"; prepared for Artist Equity's outreach programs.
Shobha also works with a theatre group in India. Recently Shobha created 8 large paintings for the play "Draupadi" performed by Lokadharmi Theatre in Kochi. Her involvement with this theatre group started 2 decades ago and worked as Art Director and Graphic Designer for many plays and also serves in the Advisory Board (www.lokadharmi.com).
Shobha believes that the years she worked actively in other fields helped her to look at the society/world with a wider perspective and to recreate them in visual metaphors, a cosmos of dreams, reality, and emotions tempered by an inner reasoning, both contemporary and primordial.
Shobha says: "I like to capture moods and emotions internalized memories of myths and narratives, complexities and subtleties of human experience. The concept of core images that represent psychological dynamics has been an important one in guiding my work with mythology."
Shobha works in Oil, Acrylic, Mixed Media and Digital; in Mixed Media, she experiments with Oil, Acrylic, Pastels, Ink, Charcoal and Stucco.