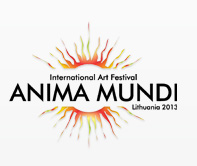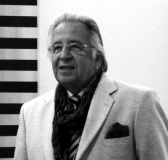 Cetin Erokay (Turkey) Jury staff 2015
Cetin Erokay was born in Ä°zmir, Turkey at 1942. He was graduated and made his masters degree at Izmir Ege University Economy and Commerce Faculty.
Prof.Dr.Murside Ä°çmeli's and Mr. Mahmut Dinçer's drawing and painting lessons was the main reason he started loving art. He improved his artistic work and technique by the critics of his outstanding contemporary artist friends and in paralel with his own studies..
Mr. Erokay took a key role in the establishment of SELCUK YASAR MUSEUM OF PAINTINGS –Ä°zmir/Turkey.
One of Mr. Erokay's painting was used as a poster at the ''IV International Izmir Movie Festival'' in 1992.
In 1998 one of his graphic designs, became one of the finalists of the "International New York Festival" and his work was printed in the book entitled "The Worlds Best Works .
He has also held many solo exhibitions and participated in group exhibition. Çetin Erokay paintings have been exhibited at Viyana, Roma, Lile, Beijing, Newyork and Dubai. His artworks took place in various repuable art collections in Turkey and abroad.
He is member of Euro Asian Worldwide organisation located at Viyana also he is the Chairperson of EAWW in Turkey.
From 1970 to 2005, he lectured Public Relations and Advertisement Classes in the Aegean University.
He continues his art endovour in his own atelier at Ä°zmir-Turkey.